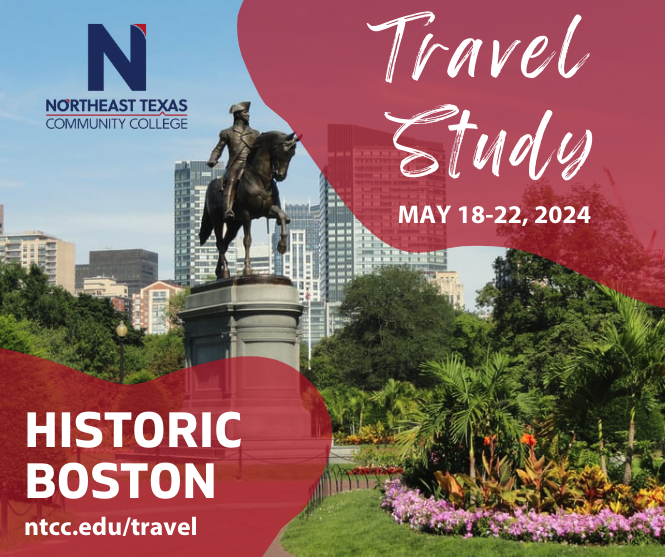 September 13, 2023
Have you been bitten by the travel bug? Northeast Texas Community College is planning an exciting travel study trip to Boston next year from May 18-22. This is a great opportunity to explore one of the nation's most historic, iconic cities while earning college credit. An informational session is planned for Tuesday, Sept. 26th at 12:30 p.m. in Humanities 107. Anyone who has an interest in the trip is encouraged to attend.
Students can earn credit for History 1301 or 1302, English 1301, 2327 or 2342, Government 2305, Communications, Art Appreciation, or Photography as part of the travel course. This opportunity is also available to members of the community who would like to travel without enrolling in a course.
For more information, contact Rex Allen at 903-261-1114 (rallen@ntcc.edu) or Mandy Smith at 903-466-6377 (msmith@ntcc.edu).