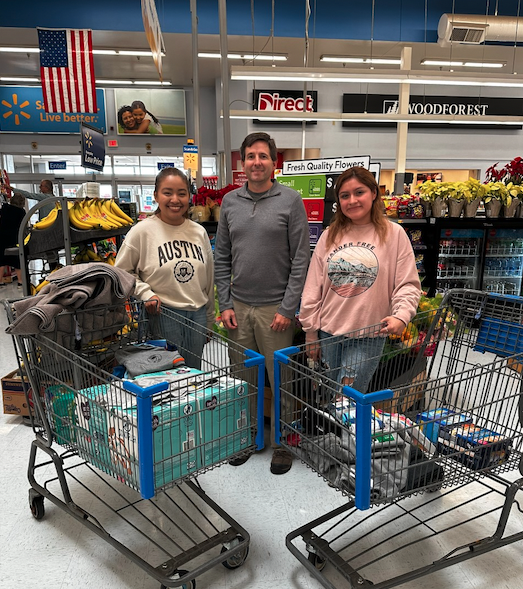 December 8, 2022
Northeast Texas Community College students and co-founders of the TAFE Chapter, Monserrat Rivero and Ruby Ferretiz, were surprised by Professor Jim Ward with a shopping spree to collect supplies for their TAFE community service project. The students were given 30 minutes to shop for $250 worth of donations for the Rainbow Room at the local Department of Family and Protective Service Office to support their project they had presented to faculty at the most recent faculty meeting. 
The students collected various clothing items, towels, feminine supplies, and baby wipes. They were very resourceful using apps for discounts and even found 6 clothing items for 0.03 cents.
"As a faculty member, we always want to encourage our students to find success both inside and outside the classroom. When our students take on initiatives and engage in community service, it is paramount to support their efforts. The shopping spree was a fun way to recognize the impact they are having on our local community," Ward said.