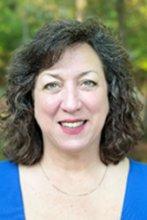 Dr. Lesa
Presley
Professor of Biology
Department: Biology
Phone: 903-434-8298
Email: lpresley@ntcc.edu
Office: UHS 160

A native of Mt. Pleasant, Lesa Presley has been a faculty member in higher education since 2005. Dr. Presley earned her Bachelor of Science degree in Biology from East Texas State University (now, Texas A&M University – Commerce). She earned her Master of Science in Biology from Midwestern State University in Wichita Falls, Texas. Her thesis was titled: Some physiological effects of Crotalus basiliscus venom on the mammalian system. Lesa completed significant post graduate work at Arizona State University where she worked as a research assistant studying Alzheimer's and Parkinson's diseases. After 10 years in higher education, Dr. Presley sensed a need to enrich her knowledge base and earned her Ph.D. from Texas Tech University. Her dissertation was titled The use of evidence-based instructional practices in the context of undergraduate biology: A case study.
Dr. Presley's hobbies include hiking, camping, traveling, and SCUBA. Lesa has traveled to many of our nation's National Parks and most of the Texas State Parks. "My favorite National Park destinations have been Glacier, Wrangell - St. Elias, North Cascades, and Yosemite."
Dr. Presley is married with two children and two grandsons.