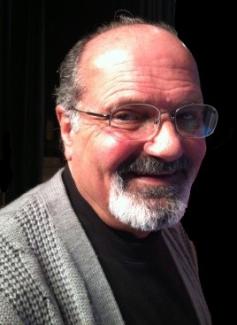 Swann
James (Jim)
Professor of Spanish/Division Chair for Communication
Department: Spanish
Phone: 903-434-8258
Email: jswann@ntcc.edu
Office: H-119

Credentials: B.A., Texas A & M University - Commerce; M.A., Texas Tech University
James R. Swann, Professor of Spanish, teaches most of the Spanish language classes. He has practiced Spanish since age 15. El Sr. Swann spent much of his adult life immersed in the world of Spanish as a traveler, student and entrepreneur. He holds the M.A. in Spanish and Portuguese language and literature from Texas Tech University. His studies took him to the Universidad Autónoma Potosina in San Luis Potosí, México. Mr. Swann also participated in an exchange program to Chile sponsored by Rotary International. He has traveled extensively in Mexico and Central America as well.
With partners, Mr. Swann operated a bilingual weekly newspaper and, later, a publishing house for Chicano literature. He spent several years providing bilingual training and technical assistance to migrant farm worker economic and community development programs in ten western states. Mr. Swann spent almost eight years in business in Mazatlán, México responsible for training staff and administering sales in Mazatlán, Puerto Vallarta and Acapulco. Now he works to build the foreign language department at NTCC.
Mr. Swann brings a lifetime of intense personal study and observation of the Spanish idiom and of its speakers to the classroom.