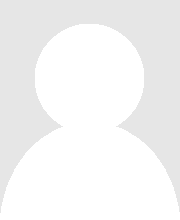 Cheyenne
Lee
Outreach Coordinator-Agriculture
Department: Agriculture
Phone: 903-434-8388
Email: clee@ntcc.edu

A native East Texan, Cheyenne Lee continues to serve her hometown community and give insight to the agricultural world. Lee is a graduate of Mount Pleasant High School and continued her studies at Northeast Texas Community College where she received an Associate of Science in Agriculture. From there she obtained her Bachelors in Agricultural Sciences from Texas A&M University-Commerce. Lee is a current graduate student at Sul Ross State University and plans to graduate with her Masters of Agriculture in Animal Science this spring 2021.
Lee returned to NTCC to accentuate the Ag program and spread its message in the newly created position as Agriculture Outreach Coordinator. She brings years of experience and leadership and had previously served as the Outreach Coordinator for the College of Agricultural Sciences and Natural Resources at Texas A&M Commerce.
She is active in the National Wildlife Turkey Federation and the 1st Arkansas Battalion Living History group. She currently serves as President of the Ag Advisory Board at NTCC and on the NTCC Agriculture Vision 2020 steering committee. Outside of professional interests, Lee travels often, reads American History, hunts, and enjoys trying to bring every little creature home.
"Agriculture is our wisest pursuit, because it will in the end contribute most to real wealth, good morals, and happiness." -Thomas Jefferson